Jake Miller | email pr@tasterepublicglutenfree.com | phone 608-571-4018
Media Gallery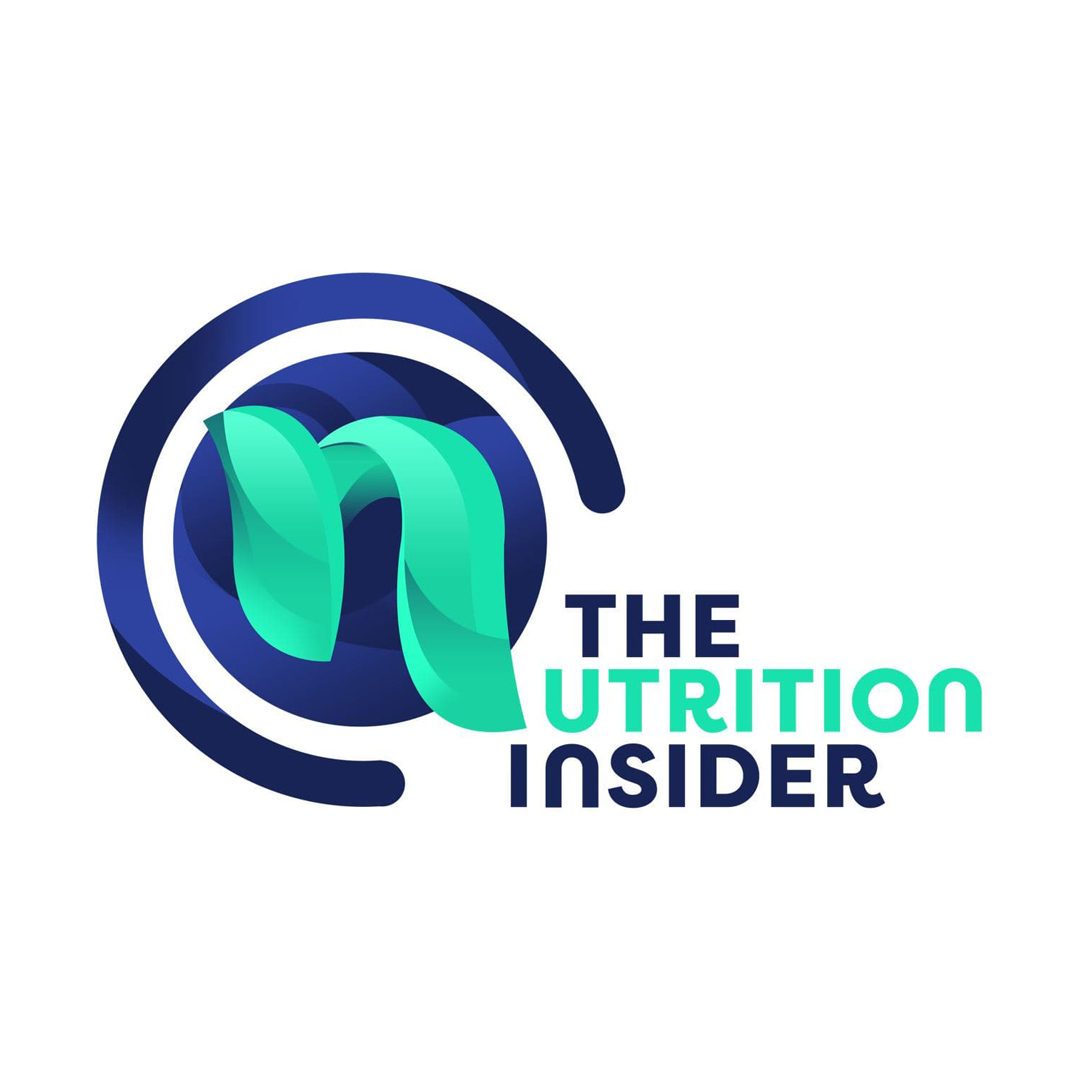 Taste Republic Review
(Actually Good Gluten-Free Pasta?)

The gluten-free boom of (circa) 2010 may be downshifting, but celiac disease sure isn't. Thankfully, there are still plenty of gluten-free pasta brands sticking around for the truly gluten-averse as the "fairweather fans" flitter off to other fads. 
As always, we made a point to interview higher-ups at the brand, try the products ourselves, and do plenty of independent research for our Taste Republic review.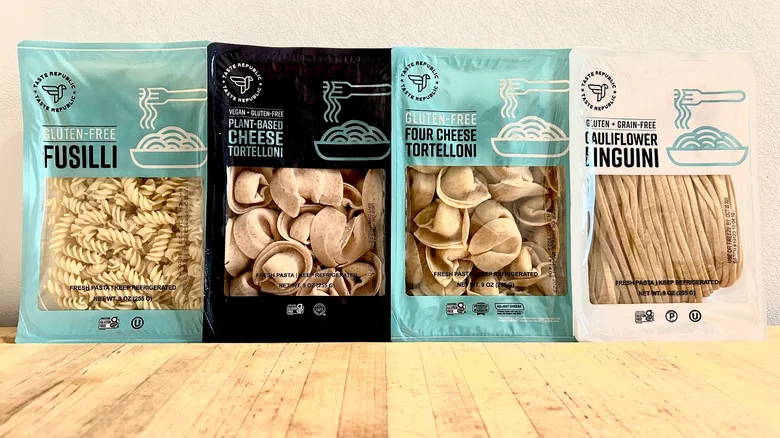 Taste Republic Gluten-Free Fresh Pasta Review: A Tasty Alternative To Regular Pasta  

One of the foods that those who have to eat gluten-free miss the most is pasta. While there are scores of gluten-free pasta offerings for sale, if you have ever sampled any, you will know that most leave much to be desired. For this reason, we were excited to taste the gluten-free fresh pasta offerings from Taste Republic. 
 We sampled four of Taste Republic's most popular offerings, plain and with sauce. For each, we have noted our impressions of flavor, texture, and how well the pasta held the sauce.  
NOSH Category Closeup Interview with Taste Republic Co-Founder, Peter Robertson

Check out this video to learn more about trending innovations in the pasta marketplace along with the history of how Taste Republic became the fastest growing fresh gluten-free pasta brand in this NOSH Category Closeup interview with co-founder, Peter Robertson.
Taste Republic's
Cauliflower Gnocchi is
a 2021 NEXTY Finalist!

B-Corp certified Taste Republic Cauliflower Gnocchi is gluten- and grain-free. This gnocchi delivers not only on taste and pillowy texture, but each serving provides one full serving of vegetables. It's inspiring to eat a limited-ingredient product that tastes so darn good and is good for you! As a B Corp, the company's integrity and commitments to using business as a force for good focuses on providing access to good food for all populations. We loved that all the right dietary, flavor and conscious-business practice boxes were all checked, with no compromises.
Taste Republic Gluten-Free
pasta grew from Madison
man's Italy trip

When Peter Robertson got a taste of fresh pasta on a trip to Europe, it was love at first bite.

Perfect pasta became an obsession. Eventually, he moved to Madison and began making his own traditional fresh pasta. Instead of cookies or candy, one year he gave out pasta for Christmas gifts. It was a hit.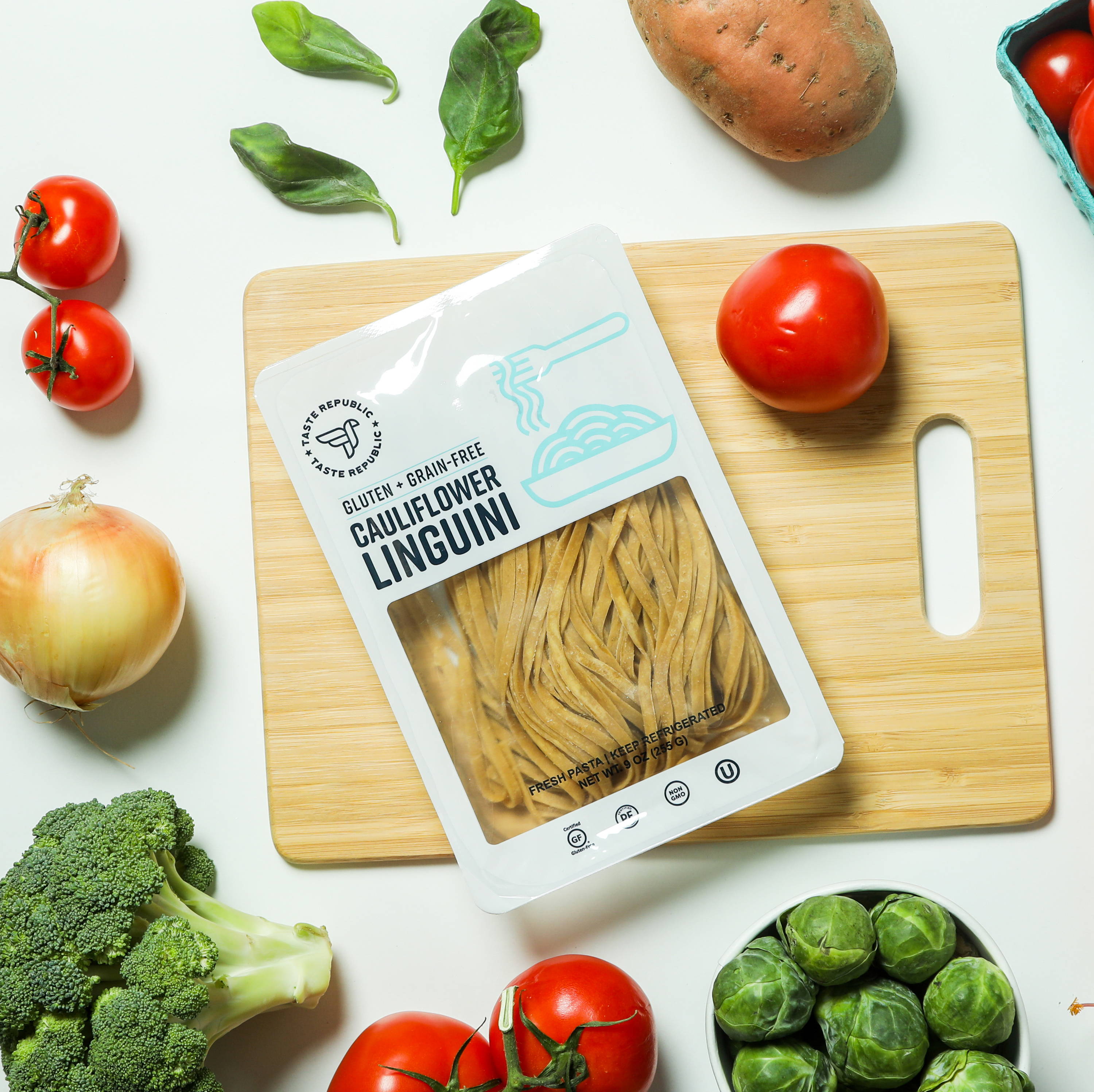 Taste Republic Unveils Fresh
New Look and Packaging
With the vision that food with clean, simple ingredients deserves a clean, simple design, Taste Republic recently launched fresh brand identity and that puts the focus on what they do best: Gluten-Free and Grain-Free Pasta. The new look reflects Taste Republic's mission to revolutionize gluten-free food as part of their efforts to help build a more inclusive and sustainable economy.
"We built this company on the belief that everyone deserves good food, regardless of food allergies or lifestyle, and we wanted to ensure our branding reflected that," said Peter Robertson, Founder and Chief Creative Officer of both Taste Republic and RP's Pasta. "We tested a variety of new packaging versus our old look, and this was a resounding winner amongst consumers."
The clean, simple logo now features a bird, representing the company's mission to liberate all from a taste and texture tradeoff when eating gluten-free food. A nod to Taste Republic's commitment to transparency as a Certified B Corp, the new streamlined package offers more clear, simplified labelling so consumers can quickly identify the pastas that suit their dietary needs, values, and lifestyle.