WE BELIEVE
Everyone deserves to eat good pasta.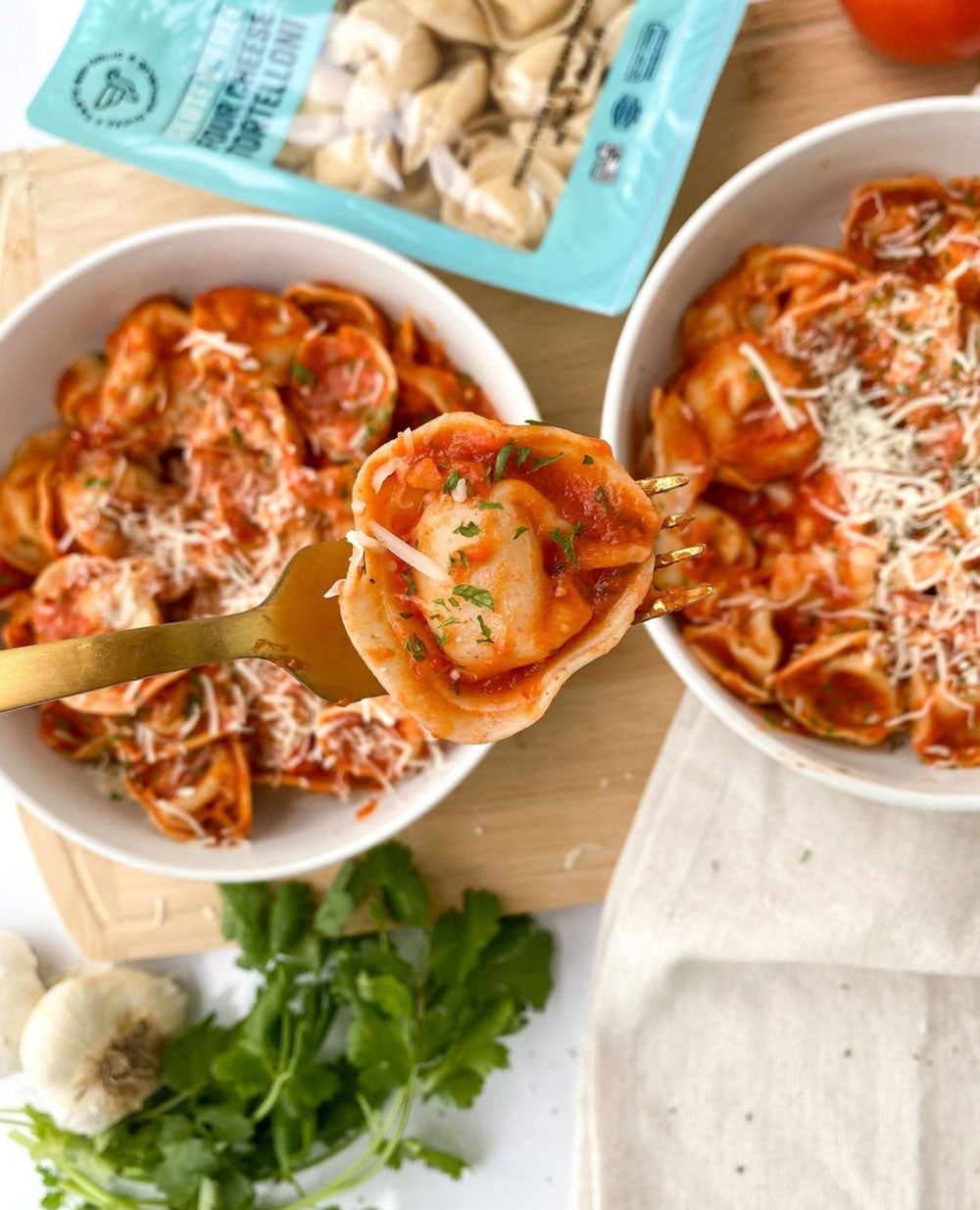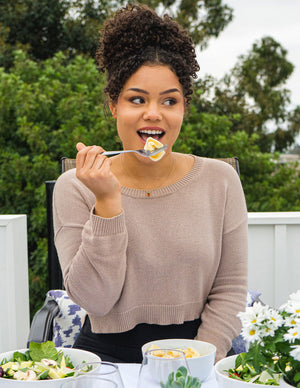 Fresh. Always gluten-free. And so delicious you'll never know it's not traditional pasta. That's how we have, and always will, do things.

From the day our founder dialed in his first gluten-free pasta recipe, we've always stayed true – some may say obsessed – to our mission of creating the perfect pasta everyone can eat. No matter your lifestyle choices or dietary restrictions, we have the freshest, most flavorful pasta on the planet that everyone can enjoy.
Fresh pasta on your plate is nothing short of great.
Fresh cooks quicker.
In only 2-3 minutes, our pastas are cooked to the perfect al dente texture.
Flavor only fresh can deliver.
Once you've had fresh pasta, dry options in a box are boring.

Quality ingredients. Tantalizing taste & texture.
Fresh feels different. It's more flavorful and firm with each bite – the way pasta is meant to be.
Shop Now
Best pasta ever!
I cannot believe this is gluten free. It tastes better than regular pasta in fact. I'm addicted!!!
LAUREN T.
Better than pasta with gluten.
Faster to cook, better flavor, all around better meal. My new go-to pasta.
SARAH S.
I've fooled my family and friends.
The pasta is delicious and so fresh. People can't believe it's not traditional pasta when they have eaten it. I freeze it and it's so fresh when I defrost it. I make all sorts of recipes. Best hot and not cold though.
LISA W.
Awesomeness.
This stuff is so delicious. Hard to believe its gluten free. I have celiac disease and it is such a treat! I'm sure Ill buy it again.
GEMMA H.
Find Our Pasta Near You
Fresh, gluten-free pasta is just down the street.
From Target to Whole Foods, our pastas are available throughout the U.S. Tortelloni, linguini. Fettuccine. It's all here and only a click away.
Find A Store
What Drives Us
Pastas made with purpose.
As a certified B Corporation, we hold more than our pastas to high standards. From sourcing ingredients to supporting gluten-free awareness, we're committed to using our business for good.
Learn More
Good tasting and gluten-free? Welcome to your new recipe book.
See All Recipes
The Proof is in the Press